City Life Sakaeo (ซิตี้ไลฟ์ สระแก้ว-ถ.เลี่ยงเมือง)
House
Address: Sa Kaeo , Mueang Sa Kaeo , Sa Kaeo
: 28
You may be interested in
เฮดควอเทอร์ส วิภาวดี
Starting price:
15,990,000 Baht
เดอะ เทรนด์ ทับมา
Starting price:
2,590,000 Baht
Detailed Info
Project Name (Thai):

ซิตี้ไลฟ์ สระแก้ว-ถ.เลี่ยงเมือง

Project Name (English):

City Life Sakaeo

Type:

Developers:
City Life Sakaeo
The location is in a residential area, so not too close to the noise and pollution from the main road, but not too far from the road. The project is accessible and convenient.
Great potential location with a growth in the future: only 200 meters away from the main road.
Houses in City Life Sa Kaeo - Located in the heart of the city, Sa Kaeo Province
- Land size from 60-70 square wa
- No common fees. It's an open project.
- Single-detached houses priced at a million baht
#NewProject #NewConstruction #NewHouse
🔹 House structure and piles are reinforced concrete. Strong and standardized
🔹 Brick wall, very strong, can be drilled to decorate in the house
🔹 The steels used to build houses are reinforcing and structural steel, full size, TIS standard.
🔹 Concrete used as CPAC / Organic concrete High standard
🔹 Use A-grade paint both outside and inside.
🔹 Aluminum doors and windows meet TISI standards.
🔹 American Standard sanitary ware, Nahm
🔹 5-year structure warranty
🔹 Have an after-sales service team to provide advice and take care of the house Throughout your stay
🔹 Utilities, drainage systems, roads, electricity, and water supply are all standardized before the transfer of ownership.
Value-priced single houses, available in 3 types, 3 styles
1. One-story house Life no.1
2 bedrooms, 1 bathroom, 1 living room
1 dining room, 1 car park
Starting price 1.49 MB.
All booked (we are opening new phase)
2. One-story house Life no.2
2 bedrooms, 2 bathrooms, 1 living room
1 dining room, 1 kitchen, 1 car park 🚙
Starting price 1.69 MB.
(The picture in the post was taken from a real model house like this)
3. House type Life no.3 new home type coming soon.
Citypark Family City Park Family
Special privileges for City Park families
Receive discounts and promotions from participating stores throughout the province. And nearby provinces
🚩 City Life Sakaeo
Interested buyers who want to see the house, ask for inquiries or reserve a house.
Please visit our sales office of City Park Sa Kaeo 3 (Located at the intersection line Chanthaburi, Sa Kaeo)
🚩 City Park Sa Kaeo 3 Project The office is open every day from 9:00 AM to 6:00 PM.
Ask for more information
FB: Citypark Sakaeo
IG: Citypark_Sakaeo
Line ID: @citypark
Call 082-7168201-4 Sa Kaeo Sales Department
Map
Nearby educational institutions
Nearby shopping
Nearby hospitals
Video
Contact
Please mention that you have found the property from BaanFinder.com. We really appreciate it! :)
---
Similar Projects
Nearby properties
Sale : 2,900,000 Baht
House
( ( ≈ 0.3 km.) )
Sale : 225,000 Baht
Shophouse
( ( ≈ 0.5 km.) )
Sale : 33,000,000 Baht
Shophouse
: 3 : 2 : 5
( ( ≈ 1 km.) )
Contact
ชื่อผู้ดูแล: Sale Office
:
:
Please mention that you have found the property from BaanFinder.com. We really appreciate it! :)
Developer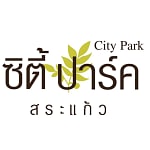 5/45 ถ.เฉลิมพระเกียรติ ร.9 ต.สระแก้ว อำเภอเมืองสระแก้ว สระแก้ว 27000
Sa Kaeo
,
Mueang Sa Kaeo
,
Sa Kaeo
Featured Project
Featured Properties
Sale : 6,500,000 Baht

House

: 2 : 3 : 2

Phra Pradaeng , Samut Prakan


Sale : 5,900,000 Baht

House

: 4 : 3 : 2

Phra Pradaeng , Samut Prakan

Nearby Projects